Horseshoe crab spawning season is one of my absolute favorite things about living in Delaware, and it is truly an amazing phenomenon. The Delaware Bay is the largest spawning area in the world for horseshoe crabs, and every spring from May to late June, tens of thousands of horseshoe crabs will lay their eggs on the shore of the Delaware Bay. You don't want to miss it. 
Here is how to see the horseshoe crabs in Delaware. 
Time of Year
Horseshoe crab spawning season runs every spring from May through the end of June, though crabs will start showing up in late April and stick around until early July. However, the best time to see them is mid-May through mid-June.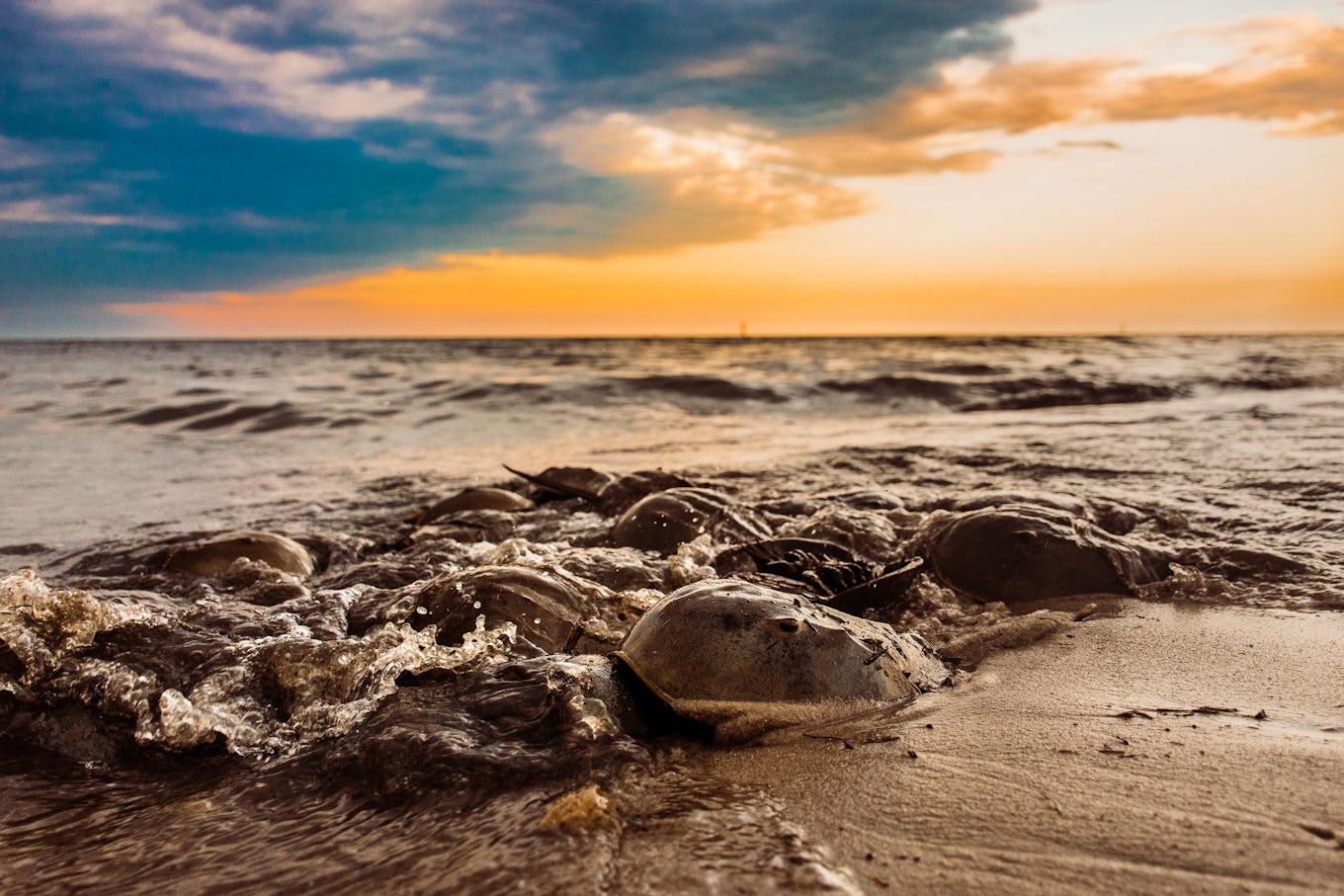 Time of Day
This is important. While you will likely see horseshoe crabs throughout the day during horseshoe crab season, the best time to see them is at night. The horseshoe crabs come to shore to lay their eggs at high tide during the full moon and new moon. The absolute best time to see them is the exact time when these two events happen at the same time. For example, if high tide happens at 11:37pm on the night of a full moon, then make sure you are on the beach at 11:37pm to see the most crabs. They will literally start retreating with the tide. You can also see the crabs a day or two before and after the exact day of the full/new moon, but the night of will be the best. Check the tide charts and moon charts and plan plan ahead when to see the crabs.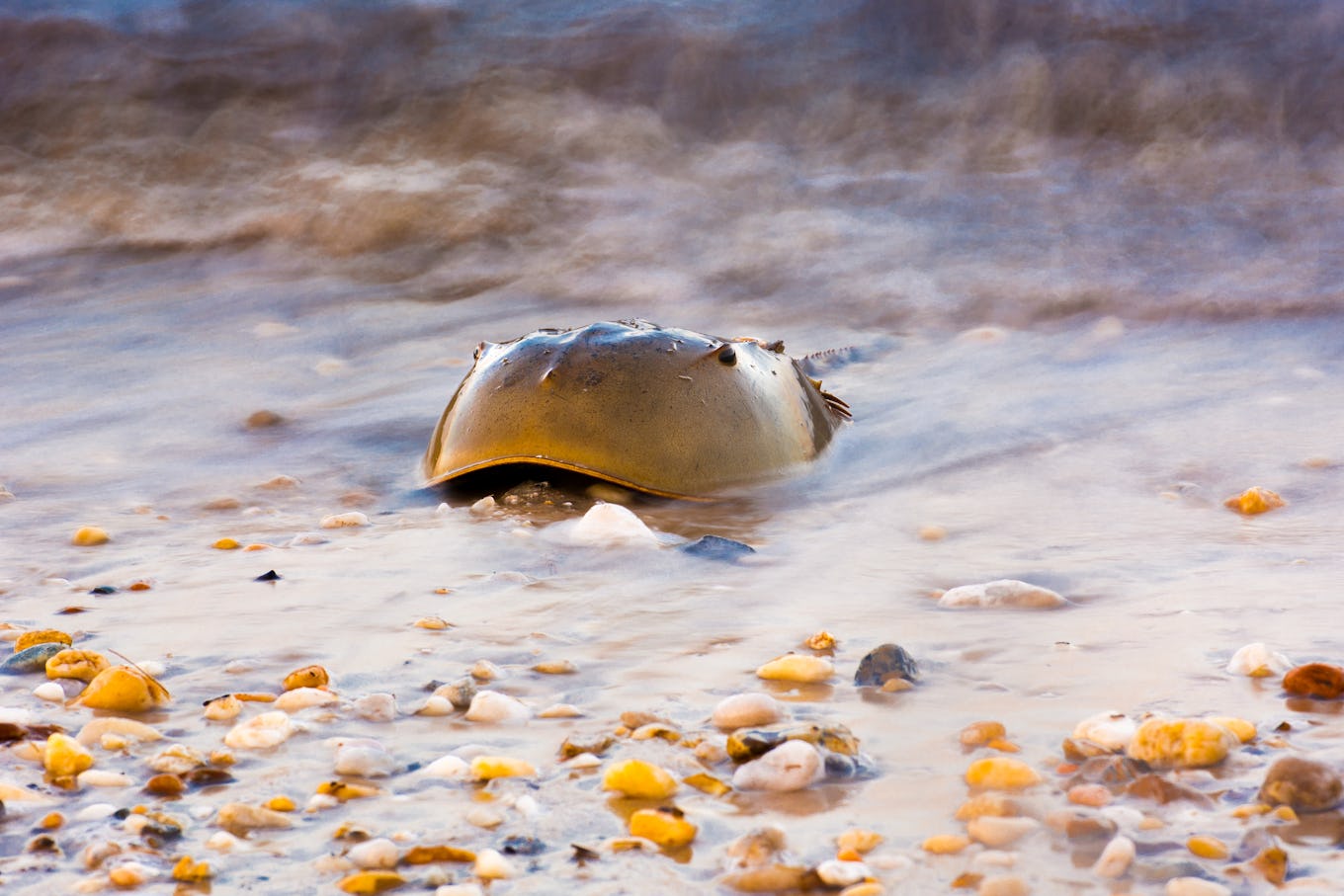 Locations
To see the crabs, you need to go to the beach, but not just any beach. Horseshoe crabs spawn on the shores of the Delaware Bay, which means you need to go to a Bay beach, not an ocean beach. In Delaware, any beach north of The Point at Cape Henlopen State Park is a bay beach, and anything south is typically an ocean beach. 
Here are my favorite beaches to see the crabs: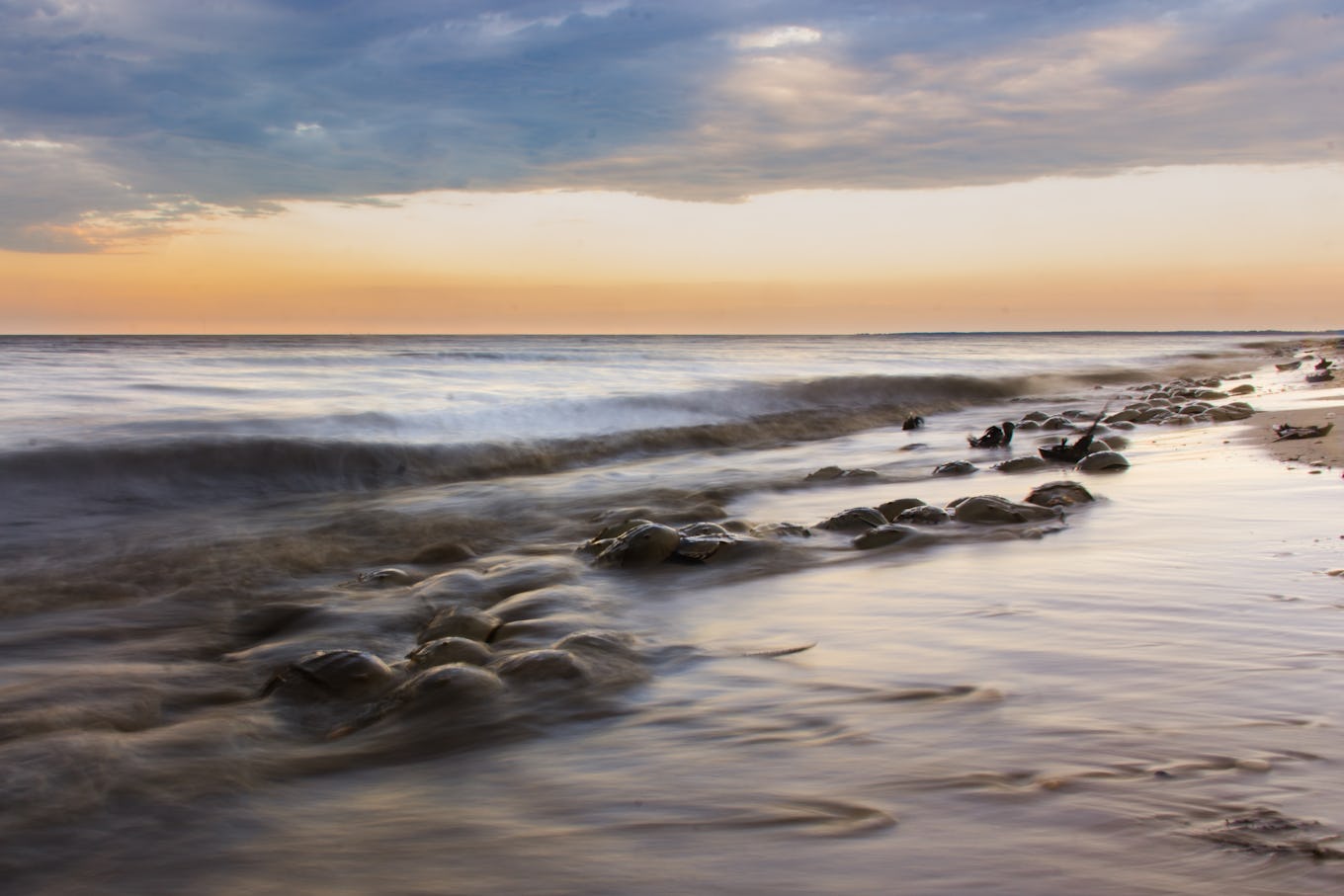 Gear
Bring a flashlight, preferably a headlamp, and sturdy shoes. You will be walking through a beach crowded with crabs at night in the dark, so flip flops are not the best choice!
Horseshoe Crab Surveys
Each year, several organizations in Delaware run horseshoe crab surveys as part of a national research study, and they are always looking for volunteers to help count the crabs. You can find more information about the surveys here: 
Have fun and go see the amazing horseshoe crabs!